Today I saw a picture of an 87 year old mother. She had the sweetest of eyes and this mischievous grin. And even though the picture portrayed her as frail and taken by old age, I could still see the young girl inside her. It was as if for a moment, I caught a glimpse of her dreams and passions of a younger time. I wondered what her story was. Did she ever go running through fields of flowers, and...
Forgiveness and me →
The more I think about it, the more I agree with the idea of forgiving ones self. Of course God forgives and only the purest forgiveness can be found in him, but we, like God, also have the capacity to forgive. Forgiving ourselves and whether or not that is theologically correct is a surface debate at best. It's addressing the issue with improper verbiage. If God forgives you, it's done. In fact,...
"Once you come to understand that life is unbelievably brief and that we really..."
– Rich Mullins
new song... free download →
Usually songwriters write more when times are hard, but it's always been the opposite for me. Some of the greatest songs have been born out of pain and struggle, but I can never seem to finish any during my particular night seasons. So here's the first song I've finished in over nine months… or maybe this song really is a result of the breaking and I just now finally have...
Peaceful Eyes
  I was told tonight that I have peaceful eyes… I actually think this is kinda cool. Because I believe the eyes are the window to the soul, and I also know that the past several weeks, I have never been more at peace inside, due to the simple fact of abiding in Christ, and becoming poor in spirit, has transformed my perspective to a heavenly view. Check out a blog I wrote last year about...
Regarding Osama
I will never celebrate the death of an enemy. I will not dance like a fool at the so called "justice" of it. I mourn for the deaths both at his hands and ours. Maybe this is a sign that the Christ in me is greater than the fear that permeates our culture and world. - Aaron Yancey It's a dangerous thing when humans get an appetite for blood. I'm happy for the relief this...
decided to leave the free download of "His Love"... →
get it while you can ;) 
Why the Christian music category shouldn't...
  I got this from Gungor: http://www.gungormusic.com/blog/?p=65 Imagine you were hungry for some pizza, so you do quick Google search for nearby pizza joints.  You discover a new one only a few blocks away from you and it's called Pete's Christian Pizza.  And of course the logo is a Christian fish on a pizza. "What a strange name for a pizza place", you say to yourself. "How can pizza be...
FREE DOWNLOAD of "His Love" [today only] →
happy vday from me to you.
I honestly feel like the Father is a hopeless lover, almost bursting to tell the secrets of the treasure hunt he has been setting up the past 24 yrs of my life…
Act of War
The past couple of months, the Lord has really renewed in me a passion for intercession, and worship. They both have become as real and as vital as the very blood in my veins. A day without intercession and worship leaves me anemic. Dust last night, and small group tonight has only fanned the flame so that I'm pretty sure I have 3rd degree burns on my lungs and my hands. Today I became...
state of affairs
Whenever I'm traveling and enter a new state, I try to remember to ask the Father what He is already doing in that state, and I look for ways to join in. Even if it's just by Him giving me a heart for that city/state and praying His will over that city/state. Tonights worship service erupted. I started my set having no agenda, just knowing what my first song would be, and asking that...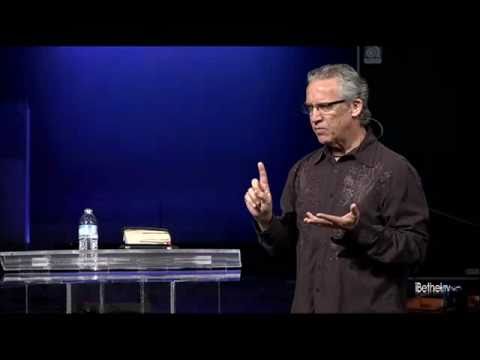 "Worship is no longer worship when it reflects the culture around us more than..."
– AW Tozer
i think it might be more about studying the "heart" of worship, than the "art" of worship. of course that does not negate the pursuit of excellence in leading worship. but don't be afraid to get messy.
flying tattered
encouragement from friends and acquaintances has been flooding into my inbox constantly over the past couple weeks. what is going on here?? it's humbling and just straight up awesome. press on guys. the Father not only GIVES you strength and peace, but IS your strength and peace. you may be like a flag whipping in the wind, tattered and barely hanging on. But desperately cling to the pole...
it's just stupid
God is blowing my mind, in ridiculous ways, just about every day recently. Like it's just stupid, you don't even know. Join in. Read the book of Daniel. Study his devotion, his liturgy, his faithfulness, his disciplines, his boldness, his conviction before and in babylon. Never grow weary. Never discredit the small beginnings. Never over look the small compromises you are tempted to...
Back from PA... you can't make this stuff up!
I feel like a combination of Moses and Mary. Coming down the mountain, having met with God, totally overwhelmed and yet not fully capable of clearly expressing what happened, so I've hidden these things in my heart. I knew when I headed up to PA that something had been stirring inside me, others, and in the spiritual realm, I just had no idea how massive it was. As the days progressed, it...
something has stirred
Today I'm heading up to Harrisburg, PA for a 50 hour Burn. (read more about Burns here) I'm bringing Blaine Holt, Andrew Talbot and James Talbot with me. Really great guys, and musicians who love to worship. I will be leading a 2 hour worship slot tomorrow from 1-3pm. I feel a culmination of divine encounters and prophetic words, both distant past and very recent, beginning to...
How will I know when I'm in love?
I don't think you can really know the full extent of what love is or is capable of, until the object of your affection spits in your face, hates you, tears you down with words, and replaces you. In fact, I'm quite convinced that while all experience the infatuation (soul), and even make the decision (mind) to love, most can never experience true love without real pain first wrecking...
Benediction of Suffering
may all your expectations be frustrated, may all your plans be thwarted, may all of your desires be withered into nothingness, that you may experience the powerlessness and poverty of a child and can sing and dance in the love of God, who is Father, Son and Holy Spirit
"Right now it is dusk and far in the east the sky is already being inked with the..."
– Rich Mullins (from the book: "Rich Mullins - An Arrow Pointing to Heaven" by James Bryan Smith)
"try to get to the point where God is no longer simply "good"
– me
This love scandal pt2
check out pt1 here "A God that cares is a God that can be trusted." Jesus, motivated by love, stepped into our broken world as one of us; as a human, who could understand what it meant to bleed, to experience heart break, to lose someone close in death, to be tempted, to be weary and to feel all alone. He came to laugh with us, and he came to cry with us. He came to restore the...
This love scandal pt1
Last night I got to experience a very personable side of Jesus, the part that bled, cried, and dealt with temptations as we all do. I've always thought of Jesus as "being tempted as we are, yet without sin" (Hebrews 4:15) due to the fact that he was God. And of course God cannot sin. Once he sinned, he would cease to be God. But if this was really all there was to it, why did...
An invitation to LIFE: Just my heart right now →
sirbear: Ladies and gentlemen, this is not an attack, but it may seem that way. I'll try and be as tactful with this as possible. If you are a true follower of Christ, then Christ is in you. I feel like this is a basic principal that we love to overlook. I feel like we get tired of pursuing Christ and…
No worship leader/musician should be a lone ranger. Find a local church community, commit, serve and be covered.
Watch
Furious Love (2min clip - please watch and RT)
Your story is no less significant than Gods grace, love, and glory. You have a purpose of eternity.
Jake, the one eyed yard dog died yesterday. We're not sure what happened exactly, but it was about his time. RIP Jake. You were ferocious, and you were loved.
Watch
healing begins not when we cover up and try to prove we can do better, but rather when we confess to others that we are broken. because then we stop trying to be our savior, and acknowledge Christ as the only one who can save us.
question of existence
Dabs of paint on a canvas, seeds hidden beneath dry soil, the uneventful moments right before a joke is told… these all depict the universal question of everyone who has ever drawn a breath and thought nothing of it. What is the question? First let me answer the question and then we shall see if you can figure out the question. To live. To breathe. To receive, experience and share. To love....
Alone in a crowd
The question was presented last night in Bible Study, "Think of a time you felt that God was absent. How did handle it?" Wow. What a concept. Then BAM! I was struck by a sudden truth, just as if it had jumped from around a corner and socked me in the face. I don't think there has been a time in my life that I've felt that God was absent! Why not I wondered? Surely that couldn't be a bad thing? ...
Good Morning
Well it's a new day. I love new days. A chance to redeem failures of yesterday and to take on opportunities to affect tomorrow. If you've ever asked the questions "How do I know that God has a plan for my life" "Have I missed his will?" Or you've make the statement "I've messed up so bad there's no way God will use me now…" I think I've got a statement that will blow your life raft out of...
Mankindof
So I've learned a few things this week about humans: - Even truthful humans lie. Some are good at hiding it, some are just horrible. -When humans see disaster approaching, there are those who prepare, and others who take a vacation. Vacationers scare me. -God works in "steps" and "words". Humans like to have the whole thing figured out. God won't let you figure Him out. -The most useful tool...